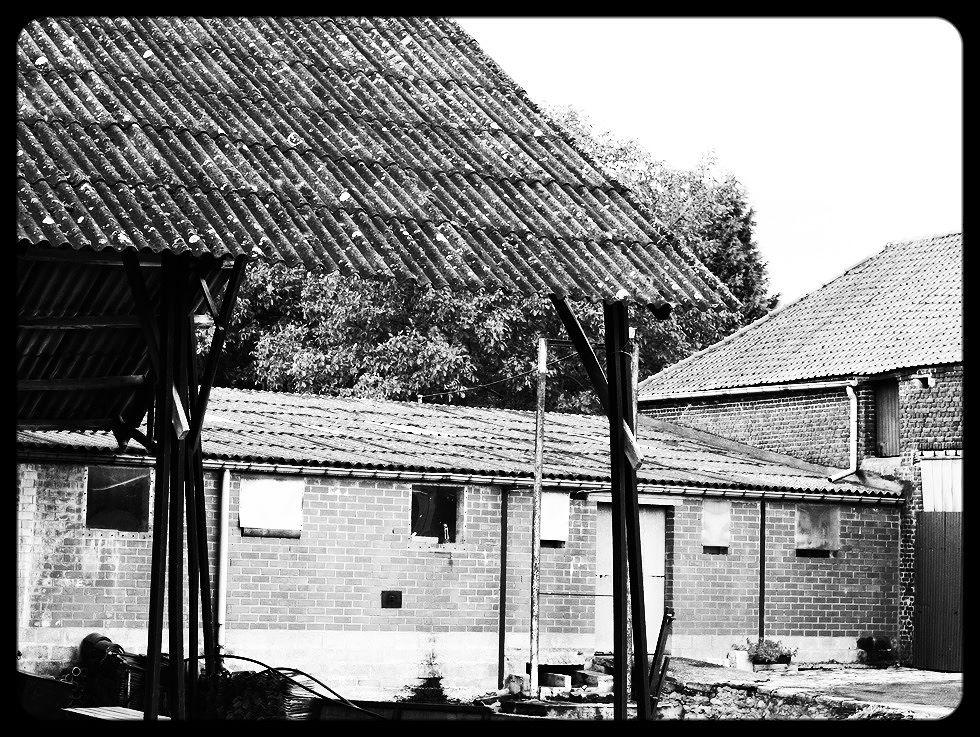 Electro-acoustic improv place, that very occasionally relocates for a tour
ini.itu.rec at gmail.com
pour venir improviser avec nous
kom langs om mee te spelen
get in touch & play with us
komen sie spielen mit uns
E42.A8 se situe au croisement d'autoroutes, non loin de l'Escaut et d'une carrière de calcaire (*)
Instagram // Bandcamp // SoundCloud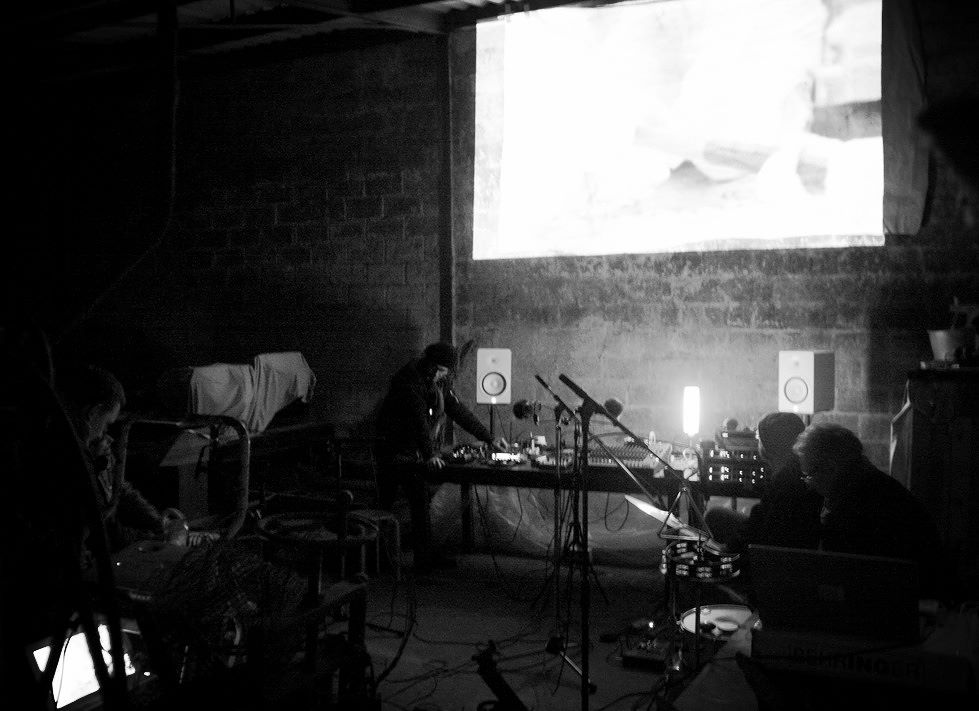 (*) pour être plus précis :
NATURE DE LA ROCHE
Calcaire dur siliceux

CARACTERISTIQUES
Coefficient Los Angeles (LA) : < 20
Coefficient Micro-Deval (MDE) : < 20
Los Angeles + Micro Deval : < 35
Coefficient de polissage accéléré (PSV) : > 44
----------------------
SESSIONS

..futur : get in touch/contactez-nous/gewoon schrijven : ini.itu.rec at gmail.com

the principle is simple : anyone who wants to improvise should get in touch. We record all, share it between the players and anyone does wathever he wants with the recordings. REC PLAY SHARE
le principe est simple : ceux qui veulent improviser avec nous doivent nous contacter. On enregistre tout, on distribue les enregistrements entre personnes présentes et chacun fait ce qu'il veut avec ceux-ci : principe de dissémination plutôt que de composition/fabrication/distribution
..past : many, about 72 now
EDITIONS CONCRETES
ce qui a été enregistré à E42.A8 sous ses diverses itérations ( même solo ! ), ou lors d'une tournée de E42.A8

.. neuf
'Niobium' C30 [Tanuki] HERE

..passé * disponible
'Heide' CDr - [Les champs brûlent] *
'maneres ramonandi fornellos' CD - [Creative Sources] *
'aux alouettes' CDr - [self-released tour CD]
'fire burn and cauldron bubble' by blindhaed on 'frogoroth' LP [ini.itu] *
'Epsilon' - ExoE42 CD [self-released] *
'Risquons Tout' + 'Au reguard de fanfarer' 2CDr - [self-released Chrysanthèmes tour CD]

..futur

'Vague Belge 89 91' 2C90 [self-released]


DEMATERIALISATIONS
..passées
https://e42a8.bandcamp.com/
Une ville sans cloche ( edit by Flavien Gillié )
Harnoys
Ruines
Le Boutavent des Alchymistes
Le Mortier de Vie Politicque
Escript EP
Matraz EP
Guarrotz EP
Long Single String
..futures
Stones ( by Christian Wolff )

DELOCALISATION (tours, live, presentations)
..futur
..passé
Würstsymphonie Tour
28Fev2017 Mannheim ZeitraumExit THIS
1Mar2017 Frankfurt Phonophon + Juan Manuel Castrillo
22Jun2017 Mouscron RisquonsTout
Chrysanthèmes Tour
29Oct2017 Q02 + Ameel Brecht THIS
30Oct2017 Amsterdam De Ruimte +Mensimonis
1Nov2017 Strasbourg Le Diamant d'Or +Belle Confusion +
2Nov2017 Zürich Umbo
4Nov2017 Augsburg +CircuitNoise
18Nov2017 Centre Culturel Jacques Franck - Bruxelles THIS THAT
WORKSHOPS
..futur
YD?
AL?
..passé
Jun2016 Derek Holzer Noisebox

Jun2017 Jean Bender + AxDelbor
Sep2017 Sylvain van iniitu MIDI+Arduino


OTHER
..E42.A8 is the main place where Piccolo is being developped.

------------------



E42.A8
écouter ce qui s'y fait : https://e42a8.bandcamp.com/
dates des sessions : http://bit.ly/220hdZf
images racolleuses : https://www.instagram.com/e42.a8/
facebook, des images, des influences, des coups de coeur : https://www.facebook.com/E42.A8/